TENERGY supports all CAE works required in every engine design stage.
In concept design stage, baseline simulations such as gas exchange calculation, numerical analysis of cranktrain and piston assembly including TV, 1-D cooling and lubrication analysis are carried out.
In detail design stage, structural and dynamic analysis of engine major components is carried out. In addition CFD of coolant and exhaust gas flow and NVH analysis of auxiliary parts are performed.
Highly specialized experts with many years of experience in the field of engine development are involved in all CAE works which simulate actual loading conditions as much as possible. Therefore they can offer the optimum solutions for all stages in development process.
TENERGY pays particular attention to CAE works in the scope of development process. CAE works support the whole development process efficiently and enable clients to produce highly qualified engines while achieving shorter development time and lower cost.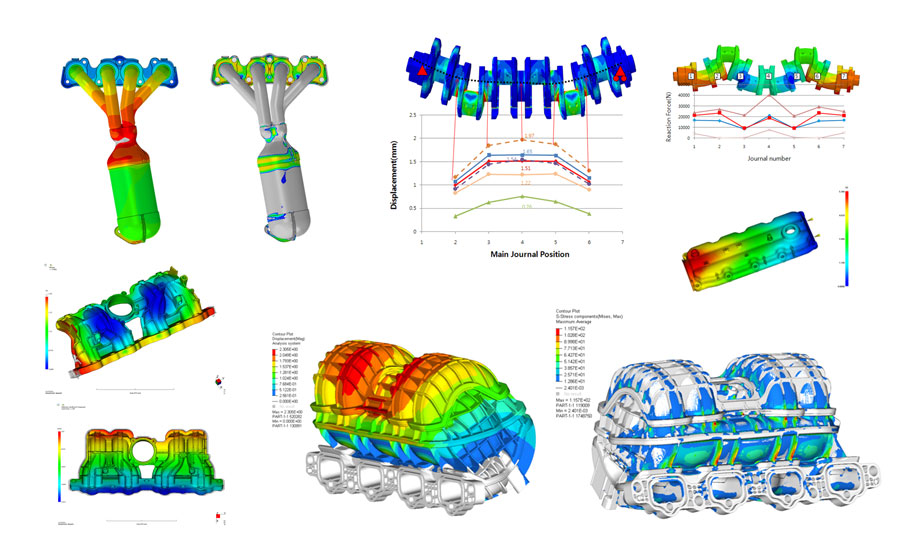 More Information