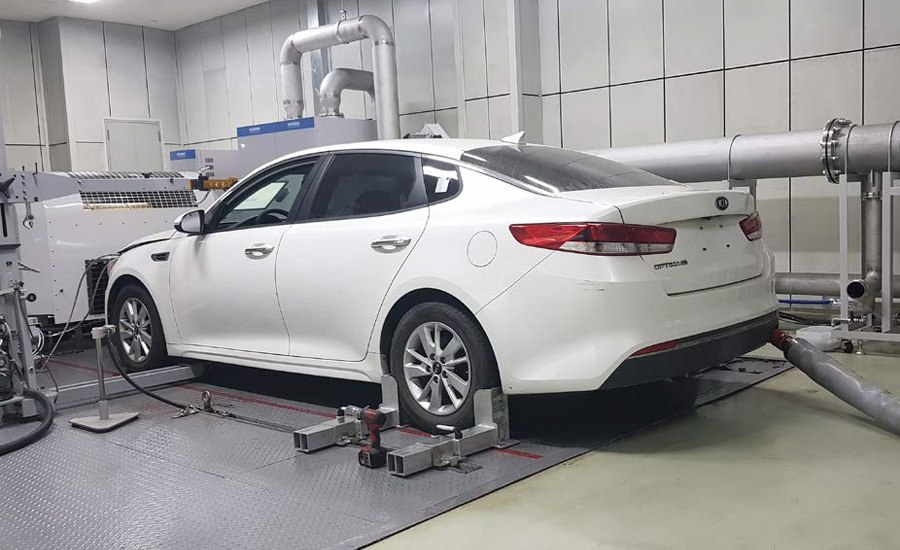 TENERGY provides vehicle calibration services which cover SULEV, EURO 5/6 and Tier 4 regulations and clients can choose total calibration services including emission, drivability and OBD-II or selective calibration one.
TENERGY has also very strong point in the fuel economy analysis of whole vehicle which evaluates individual effects of all fuel consumption elements quantitatively.
Our service work is increasing every year in cooperation with Korean car makers.
Target vehicle
Gasoline
Diesel
Hybrid
EV
Calibration
Emission
OBD-II
Driveability
After treatment sys
Emission calibration
SULEV, Euro 5, Euro 6 and Tier 4
Emission related hardware and component selection
Optimization of logic and calibration for leaner cold fueling
UREA-SCR application
DPF calibration
OBD-II calibration
OBD-II, EOBD and KOBD regulation
Drivability calibration
Optimum calibration for high drivability index fuel
Logic development for high drivability index fuel
Drivability calibration over -30 ˜ 50。... ambient temperature
Vehicle benchmarking
Emission related hardware, logic and calibration
Fuel economy related hardware, logic and calibration
Drivability related logic and calibration
Development of advanced fuel economy system and logic
Catalyst bench aging and vehicle durability cycle development corelated with In-use D.F.
More Information